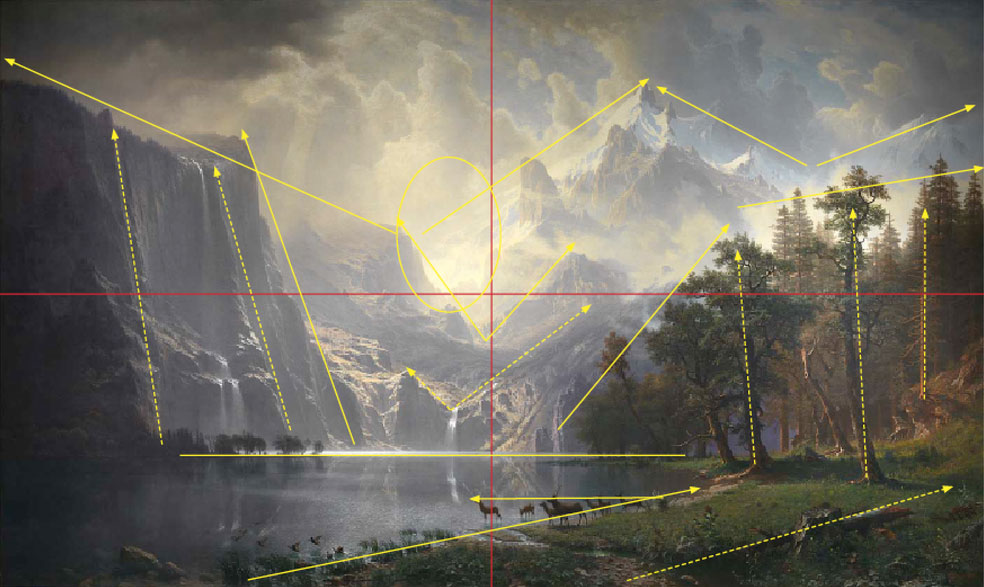 Among the Silicon Valley, California
Video Loop 10:00min and .PNGs on LG Screen, Samsung TV and Apple Macbook
2016

Google Streetview images of Silicon Valley are collaged to mimic Albert Bierstadt's painting Among the Sierra Nevada, California. The collage and original painting are displayed as they slowly fade into each other, set into context with additional research material on two overlapping screens.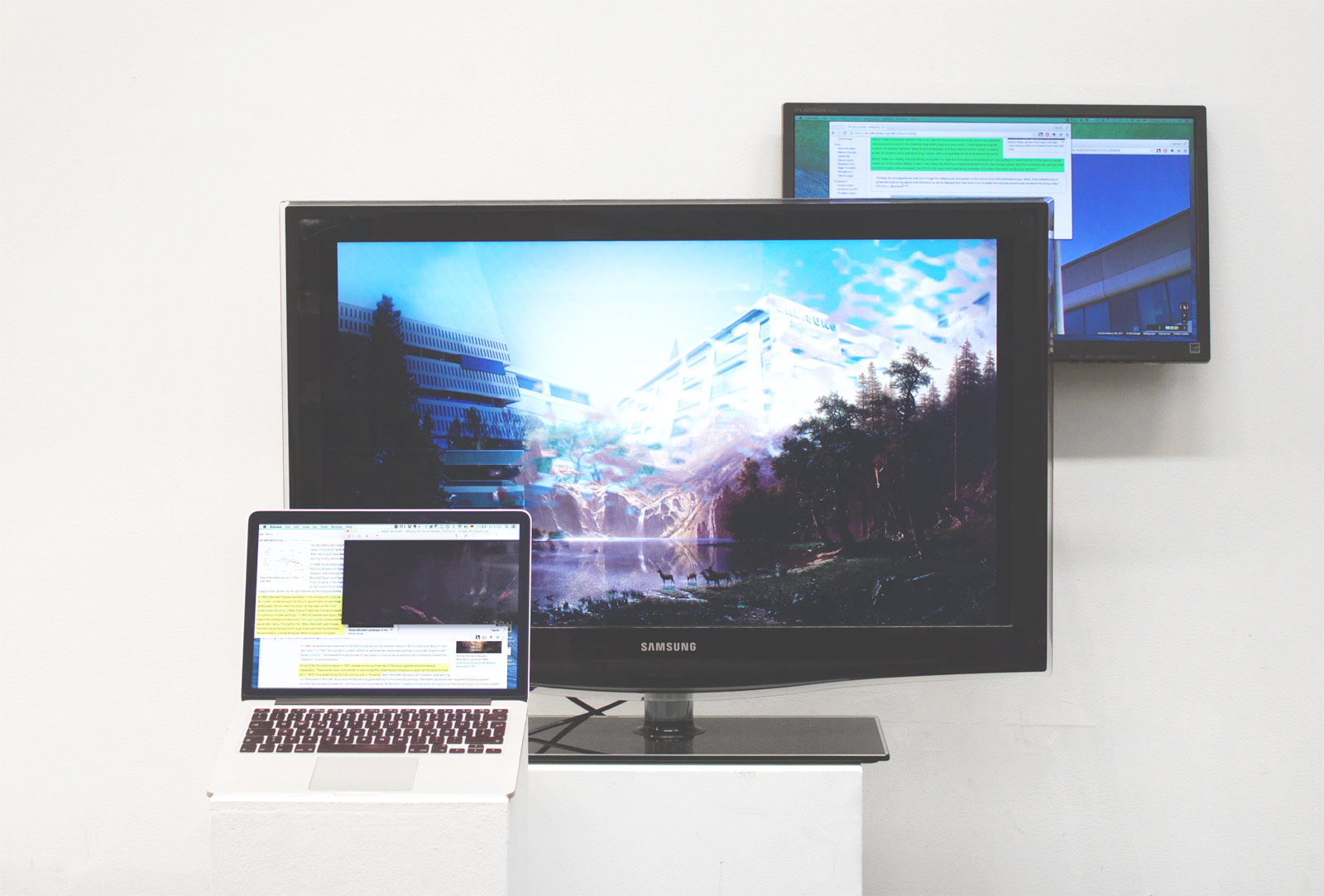 "ALBERT BIERSTADT (JANUARY 7, 1830 - FEBRUARY 18, 1902) WAS A GERMAN-BORN AMERICAN PAINTER BEST KNOWN FOR HIS LAVISH, SWEEPING LANDSCAPES OF THE AMERICAN WEST. TO PAINT THE SCENES, BIERSTADT JOINED SEVERAL JOURNEYS OF THE WESTWARD EXPANSION. THOUGH NOT THE FIRST ARTIST TO RECORD THESE SITES, BIERSTADT WAS THE FOREMOST PAINTER OF THESE SCENES FOR THE REMAINDER OF THE 19TH CENTURY. [...] HIS EXHIBITION PIECES WERE BRILLIANTLY CRAFTED IMAGES THAT GLORIFIED THE AMERICAN WEST AS A LAND OF PROMISE."1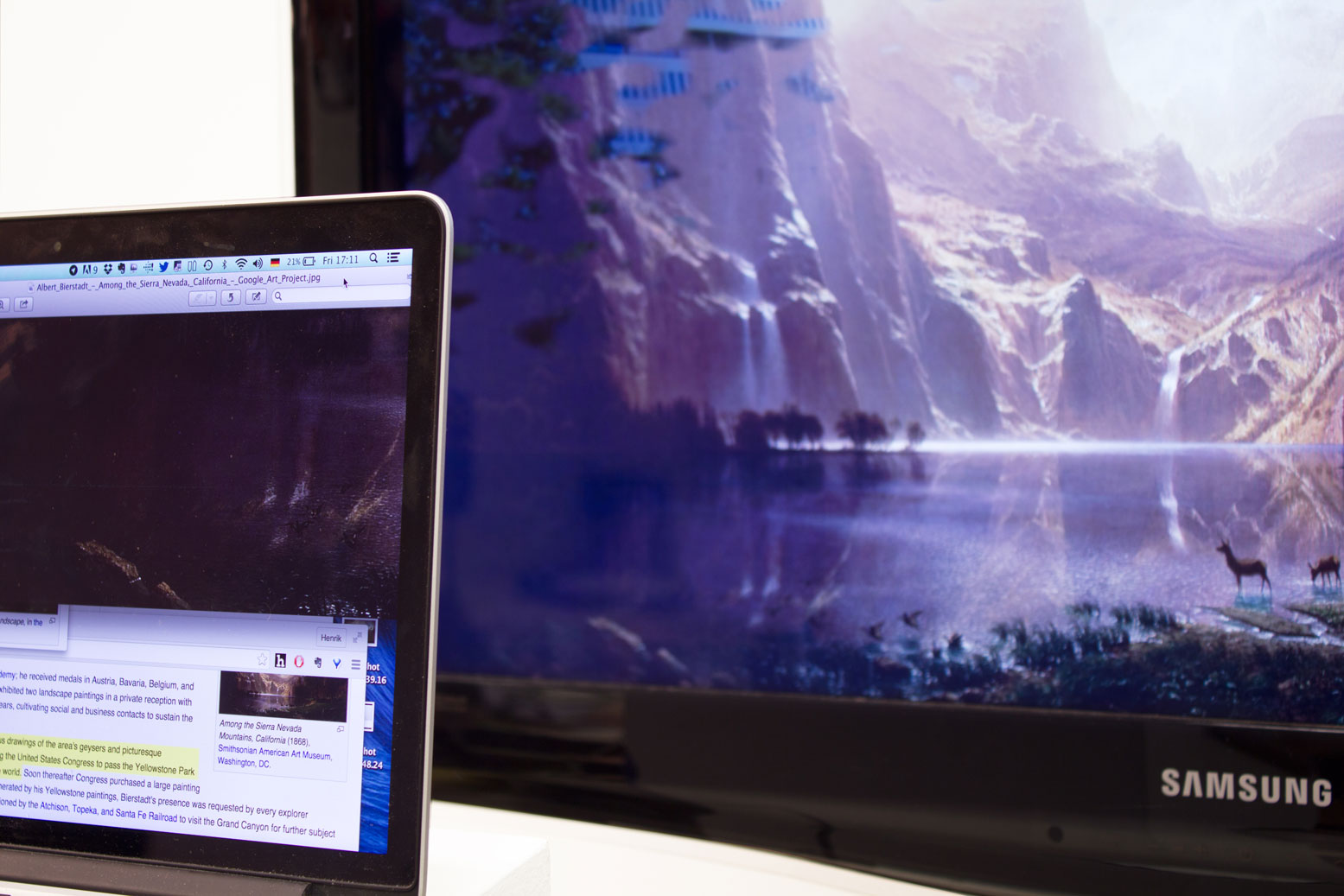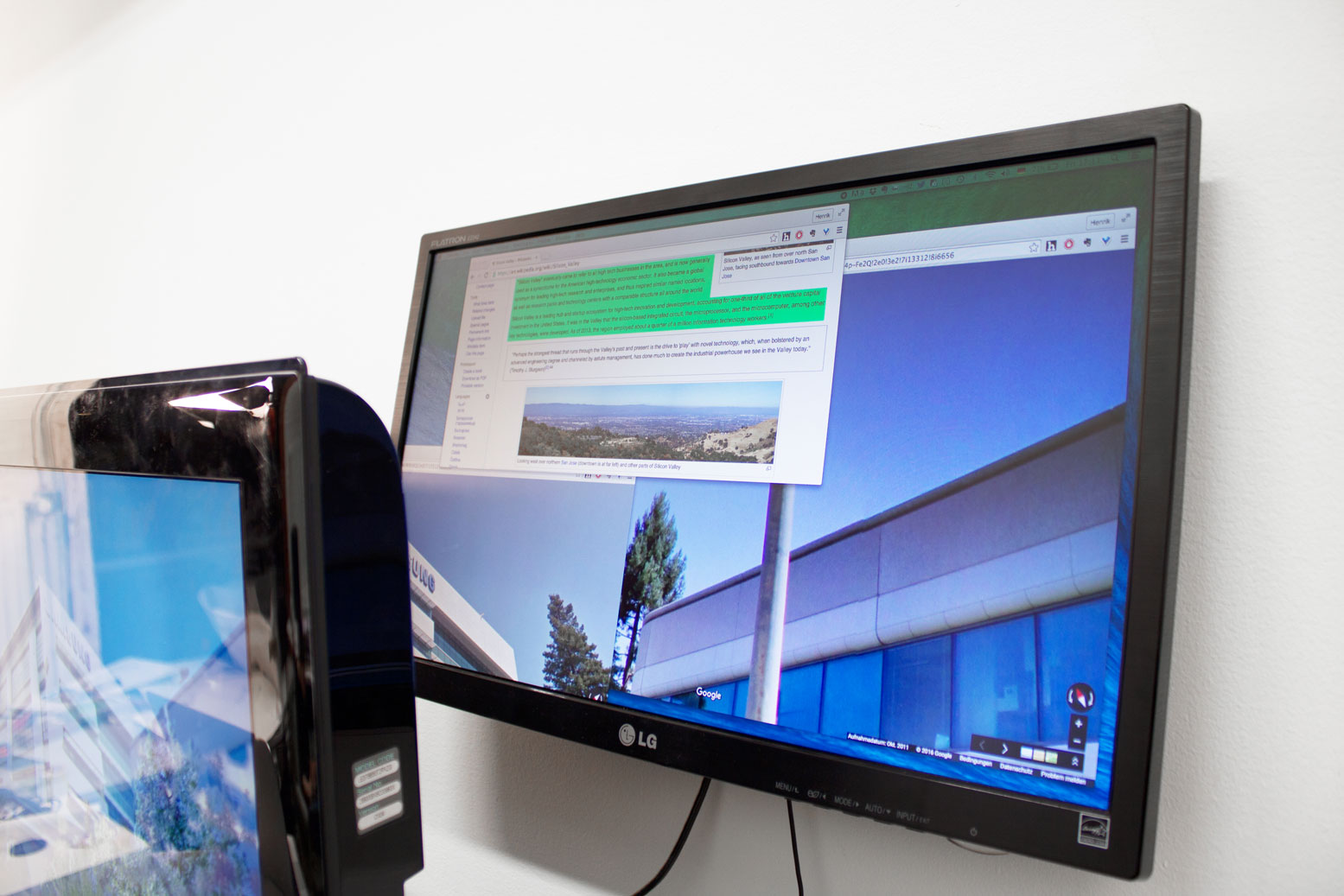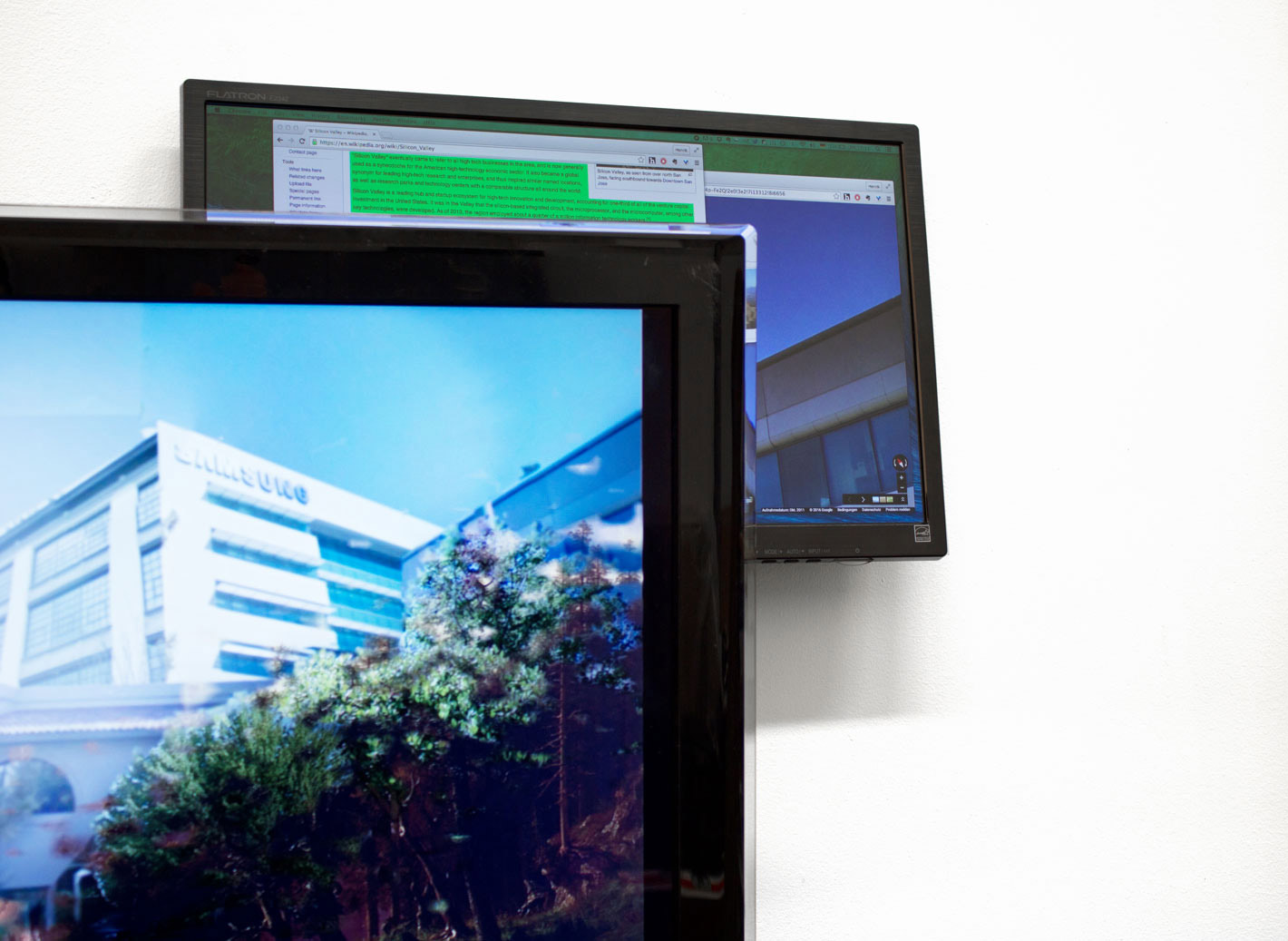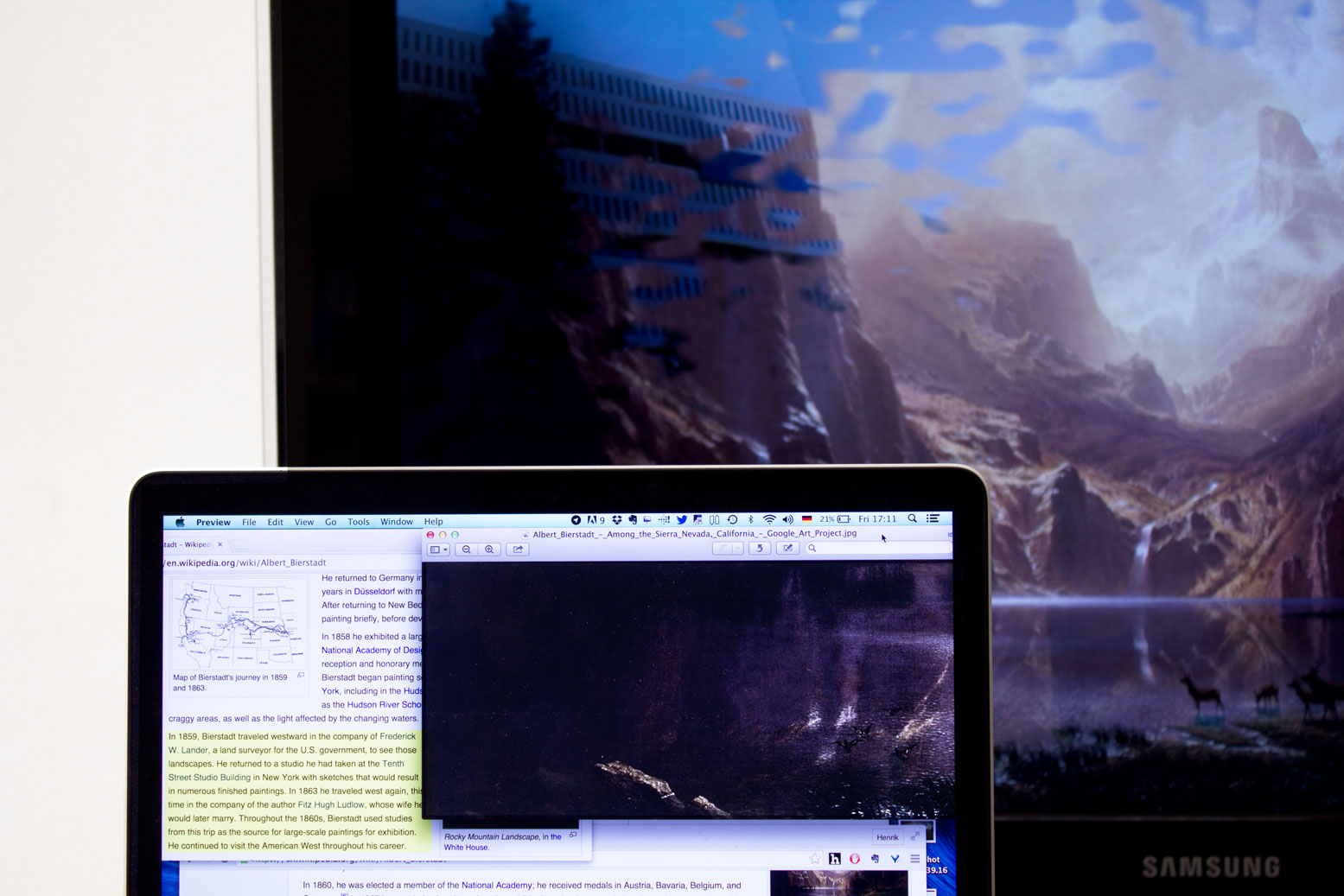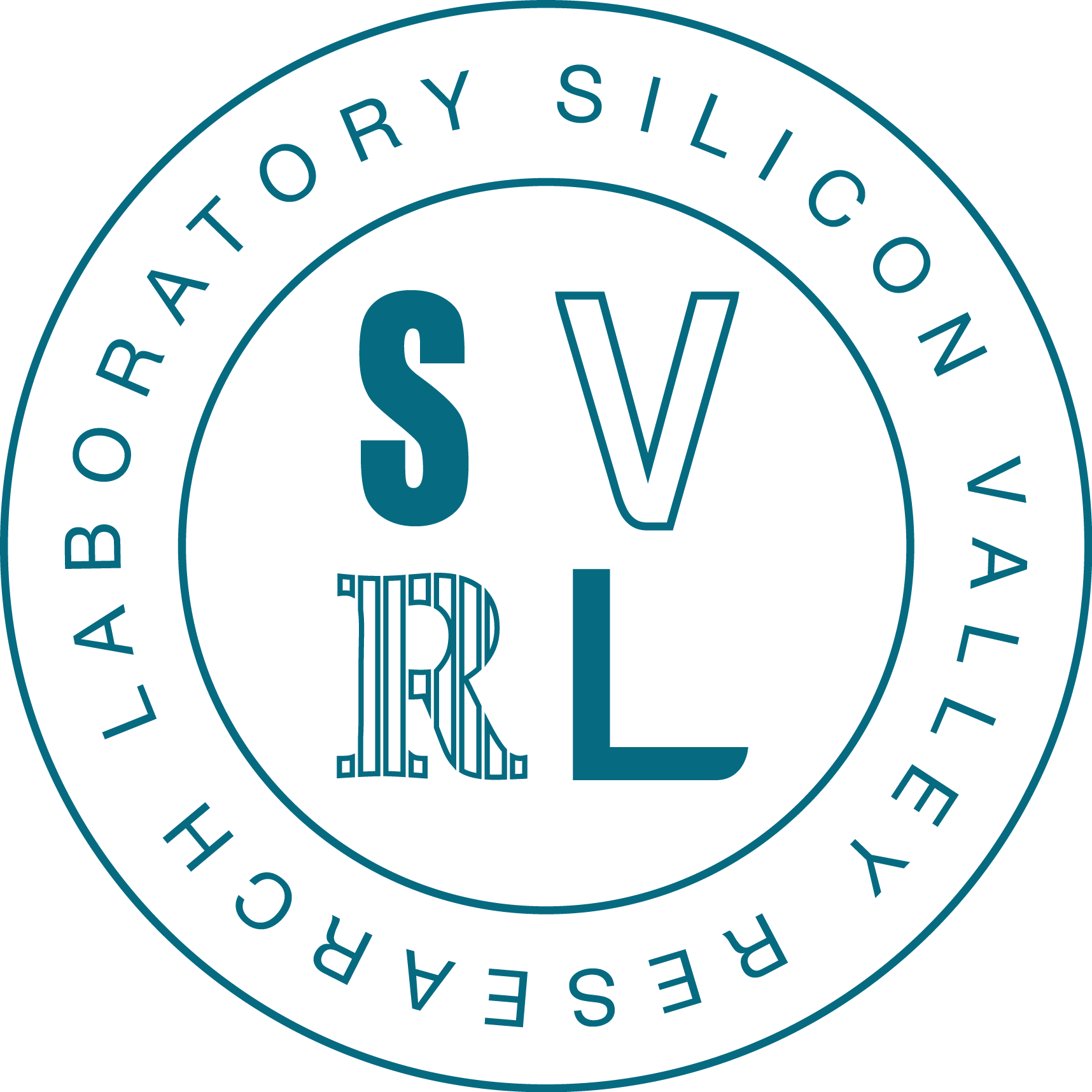 Developed for the Silicon Valley Research Laboratory.
1
https://en.wikipedia.org/wiki/albert_bierstadt